Hello everyone.​
I start a new post here, and of course, everyone are welcome to answer!​
Much peoples appreciates the server, and the feedback on the Halloween theme was very nice, a real pleasure for me, so I will make the following maps in Christmas version:
​
- zm_lila_panic_revisited

​
- zm_eh_prison_tower_edited

​
Surely other maps will probably be added.
However, I am not posting this by accident...
If you, players, have decoration ideas that you would like to share and see, it would be a pleasure! A photoshopped banner for the Elite Hunterz server in the Christmas theme? It will be my pleasure!
Decoration ideas? Events such as 4way with
Santa's claus traune?
A
Christmas UFO giving presents
?
Any idea is welcome.
A small reference that you would like to see? (Whether it's a dancing character?)
However small the idea you have, I'm listening to everyone.
I will put here updates of maps / and your ideas.
That's good... I'm starting to work on the zm_eh_palace_final map. It's not finished but I'll leave you with a little preview to give you a taste of next year.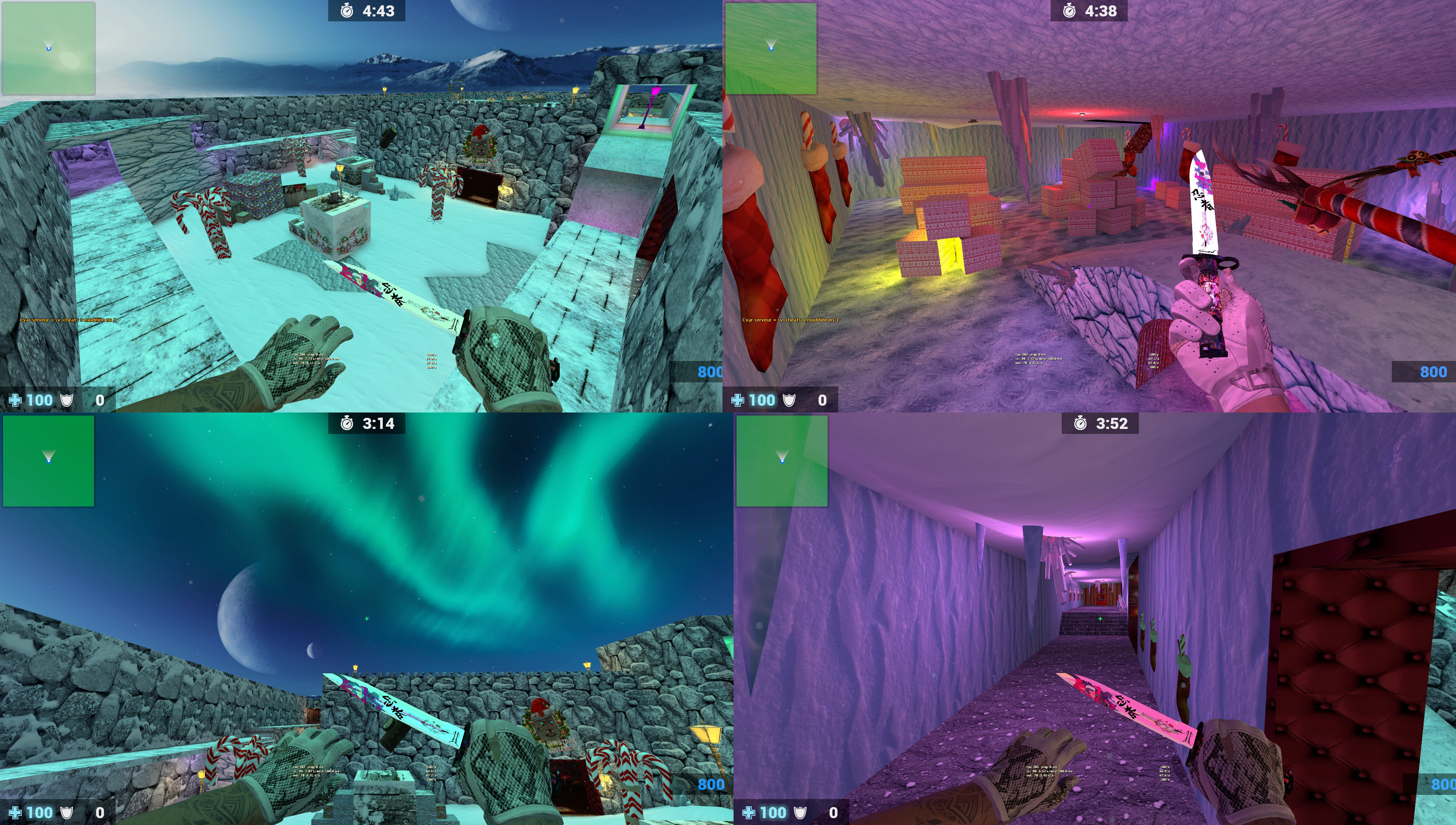 Little preview... I forgetting a lot of thing.​
​
What if you get your skin completly

glow

and (any color) ?​
What if you eat a

candy

and... he gave you some extra

heal

?​
What if you open a

gift

... what you will get ?​
All of that is on my futur project for more fun and ofc... hunting!

​
​
(Sorry for my bad english).
​
Example of Idea I created myself (It's not too much)
- New texture about vending machine! (Edited with photoshop and blender).

Last edited: