Hello

, I'm happy to announce that I finished

palace

in

Christmas

version.​
After a long time of various additions, whether by

textures

/

props

/

details

, the finality remains impressive,​
As you can see, two small new things have been added.
1. A
snowstorm
that obstructs the view of campers such as snipers and thus giving another style of games just as fun! But above all more complicated!
2. A
Zombie boss
, with a speed increase of 1.15 and 10,000Hp, It is reserved for admins, however, an admin can of course teleport a lambda player so that he can take it, (reminder, after the zombie item boss is taken, the latter is directly teleported inside the building).
I offer you the possibility to test by yourself in solo, so that you test by yourself, (including in the admin room also 4 sounds in the Christmas theme as well as a button for crazy frog).
However, if
errors
are to be reported, do not hesitate, I will be there to correct and make everything correct.
Precision: The
models
/
props
here are not created by me, but on a site that gives free 3d models, however, I imported them on counter strike source, as well as created the collisions at the same time. The textures are imported from Google (large majority created with an AI), and 40% of the decals, created by Photoshop (such as the admin room).
I kept the same
optimization
as last update on palace_v16. (So no worries on that side).
Have fun and don't hesitate to tell me what you think and report various problems to me on this same thread.​
Thank you, Do'Jor'F.
pictures :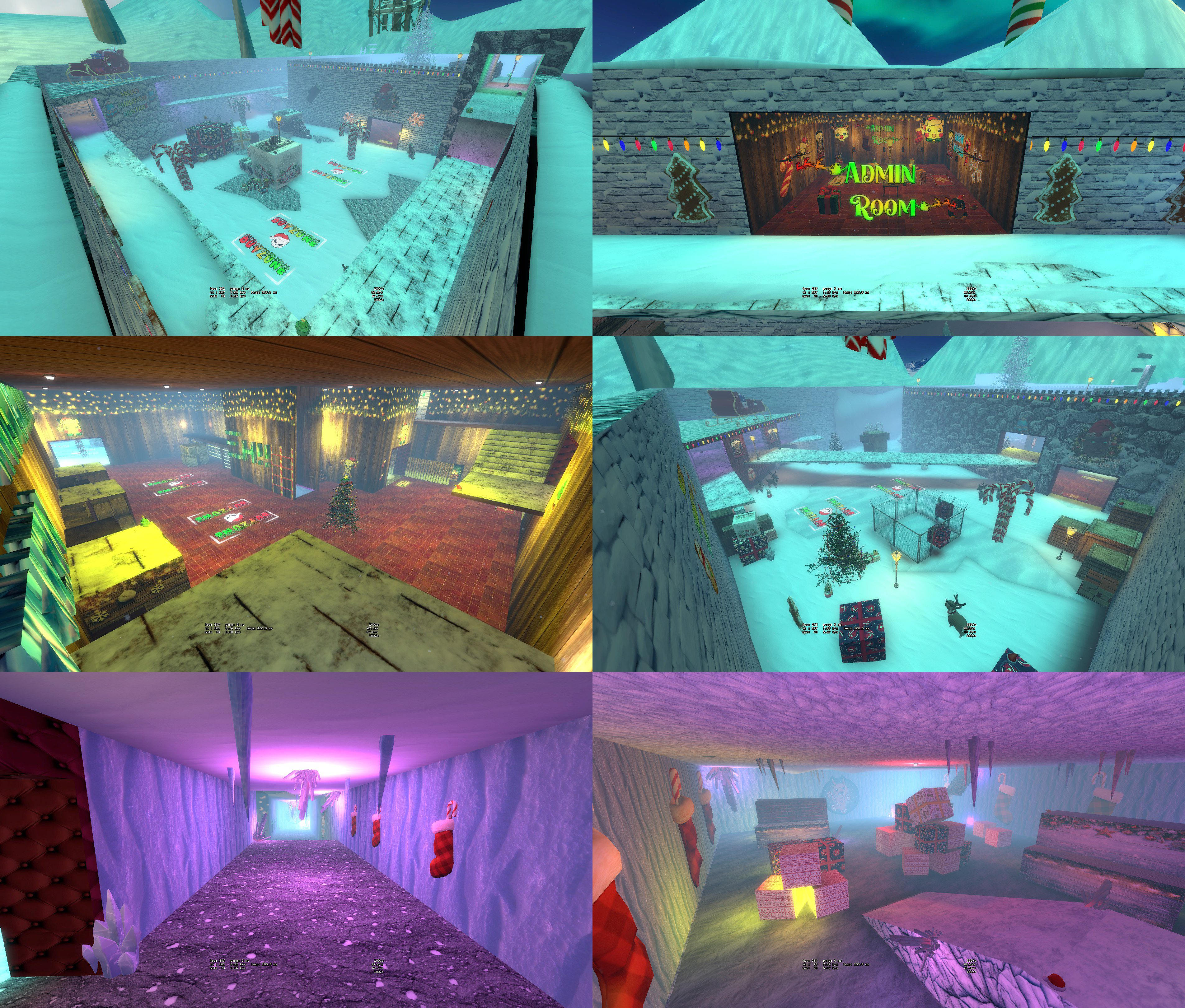 bsp :