Dear community,


October is no more far away and im glad to announce that i got the ok from Niko, to start my own Halloween special called "TheRalle's Spooks & Shooks" im pretty sure everyone will enjoy it. In the past i got alot of positive feedback for my halloween themed maps "Cbble & Fast Final" they are already playable, currently im working on a new one "Farm3" its close to finish and in my eyes its a well done themed map for halloween, i get everyday messages to theme XY map, i think Farm is not the last one for this year so just keep an eye on this thread for upcoming stuff.
TheRalle's Spooks & Shooks Prizes:
• Elite-HunterZ Premium
= Standart Premium packets
• Elite-HunterZ Player Tag's
= (Zombie King) - (Zombie Elite) - (H21 King)
• Halloween Upgrade kit
= Player Tag + Fatty Hallow skin over the year
TheRalle's Spooks & Shooks Features:
• Halloween themed maps
= Currently (zm_eh_tr_cbble_hallow) - (zm_eh_tr_fast_final) - (zm_eh_tr_farm3)
• Halloween themed server design
= Overlays, skins, sounds and more
• Halloween GUI (DLC)
= Counter-Strike: source GUI halloween themed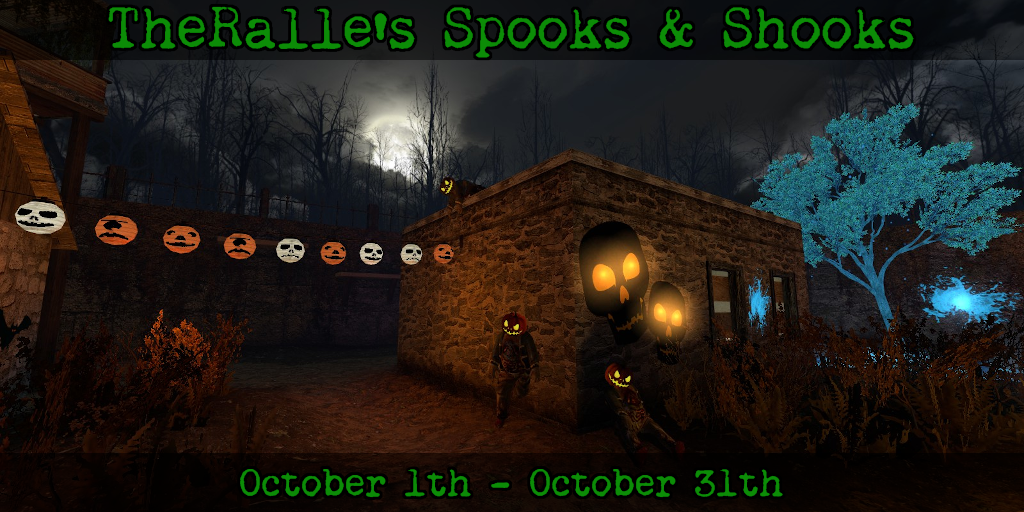 1. The current prizes are not final and can maybe get changed for any reason.

2. The currently features should be final so far, just prepare for this kind of seasonal event.

3. TheRalle's Spooks & Shooks event starts at friday the 1th of october and ends on sunday the 31th of october, a whole month with different content!

4. The ranks are going to be resetted to get a clear view about the upcoming points and kills, rank will also get resetted right infront of the event starts.
Finally, i hope you are excited like me about this upcoming event, in my eyes a complete new adventure for our community base and a new step into different content!
And big thanks goes to @Nikooo777 that i can handle this event by my own, we will see us soon and we're travel together through the Spooky stuff.

Best regards
TheRalle
Last edited: